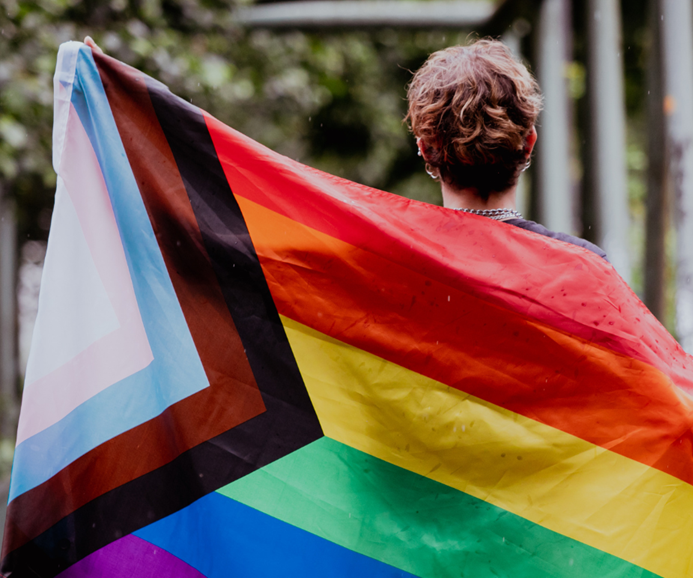 International Day Against Transphobia, Homophobia, and Biphobia
Trans Lives Matter. Gender Diversity Matters.
May 17th is International Day Against Transphobia, Homophobia, and Biphobia. As many of our members maybe aware, gender identity is becoming an even more targeted political issue lately. With community sponsored drag story times being protested. With online videos that stigmatize transgender people and diverse gender identities becoming normalized. Fears and concerns have been raised. As such, these attacks have led to an increase of conversations within our denomination. Shining Waters Regional Council and Canadian Shield Regional Councils are Affirming Ministries within the United Church of Canada. This means that through intentional education and action we are continuously working towards embodying the need for engagement with people who experience marginalization, in particular, due to their sexual orientation and/or gender identity. I write this to you, as a gender non-binary and male presenting person. I understand that for many members of our denomination, understanding what it means to be transgender or gender diverse is complicated and can lead to confusion. This conversation isn't easy. I won't pretend that it is.
Often, we find ourselves speaking of gender in philosophical or sociological ways, forgetting that we are all exploring what our gender identity is and that those who are gender diverse are our children, family members, friends, and co-workers, even if it is not disclosed to us. Yet, this conversation matters, and we know we must start somewhere. Today, you are being invited into an on-going conversation. Our hope is that together through conversation we can combat stigma, harm, and fear. It takes time for a person to fully understand their gender identity and how it is expressed. It takes time for those of us who have lived in binary spaces our entire lives to be able to express our gender identities. It takes time to feel comfortable being yourself. It also takes time for people to understand that the grammar they were raised with has shifted and changed. However, the reality is, especially for those who are allies, it is time to educate and prepare one's self especially since lives are at stake. When considering my gender identity and how it relates to my relationship with God, I often turn to Psalm 139:14, "I praise you, for I am fearfully and wonderfully made. Wonderful are your works; that I know very well." Holding onto this passage in times of struggle, has allowed me to remember that God is present in the becoming of who I am and that each and everyone of us are truly wonderfully made.
How Can I Get Involved:
Affirm United https://affirmunited.ause.ca/affirm-unitedsaffirmer-ensemble-3/
Egale Canada https://egale.ca/
Glaad, "Tips for Allies of Transgender People" https://www.glaad.org/transgender/allies
Book – A Quick & Easy Guide to They/Them Pronouns by Archie Bongiovanni and Tristan Jimerson (Limerence Press) https://www.amazon.ca/Quick-Easy-Guide-They-Pronouns/dp/1620104997
Book – A Quick & Easy Guide to Queer & Trans Identities by Mady G. and J.R. Zuckerberg (Limerence Press) https://www.amazon.ca/Quick-Guide-Queer-Trans-Identities/dp/1620105861
A Prayer for International Day Against Transphobia, Homophobia, and Biphobia
God, We marvel at your creation. Diverse and unique. Surround this ministry you call us to with love. Sround those who desperately need your community with love. Surround siblings and friends who need us to be a presence against Transphobia, Homophobia, and Biphobia. In the moments of pain and fear, Empower us, When hate full rhetoric is expressed to be agents of challenge, in space of hate to be agents of hope,to be agents of your unending love. We ask this, and so much more, In the spirit of the one who calls us all to a ministry of presence, Christ, your witness.
Amen